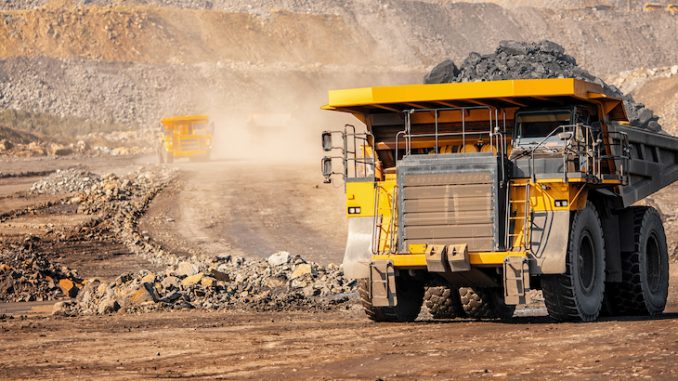 If you're not measuring the effectiveness of your haul truck operator training, you're missing a valuable opportunity. Mines often use instructor-led training with PowerPoint slides to convey critical safety procedures, introduce the truck's controls and train operators to perform key tasks productively. But this approach isn't very effective with adult learners, because trainees may not retain a significant amount of the material presented using this method. In addition, many mines don't have a systematic way to measure how much knowledge their trainees have retained before putting them behind the wheel of a haul truck.
The Productivity Imperative
Mining operations have a singular focus on maintaining a high level of productivity and profitability. Haul truck operators who do not understand the interdependencies between their own work cycles and those of the shovel and dozer operators with whom they work can easily undermine the mine's productivity.
Haul truck operators who dump loads outside target areas, fail to position accurately at the shovel or inadvertently damage expensive truck tires can have a significant negative impact on the mine's productivity and profitability. Perhaps the training they received was inadequate or the method used to train them did not encourage retention of the information.
Big opportunities exist to increase the effectiveness and productivity of new and existing haul truck operators. Areas of concern include:
Overspeeding, improper braking, dry steering and other undesirable operating practices, which can cause a high level of reactive maintenance and ultimately tend to shorten truck life.
New truck operators don't understand how their performance affects the productivity of the rest of the mine's operations. The fact is that they are part of an interdependent production How they manage their haul cycles has a direct impact on the ability of other haul truck, shovel and dozer operators to do their jobs. Ultimately, the productivity of a mine is only as good as its weakest link.
Trainees may take too long to reach their production The faster they can operate safely, productively and independently, without the need for "truck mentors" – production operators who double as field trainers – the more the mine profits.
Classroom training is hard to schedule without idling trucks and negatively affecting the mine's productivity. Learning should take place when it creates the least impact on the mine's productivity, but too often the ability to do this is dictated by the availability of trainers and training.
Trainees aren't retaining enough of what they're learning in the classroom, resulting in a greater need for field training. Like most classroom education, instructor-led operator training may succeed in "stuffing" the learner's short- term memory, but often this knowledge is not retained in the field. This results in a greater amount of remedial training in the mine's production loop, which can cause a serious drain on its overall productivity.
Lack of consistency between shifts and operators can cause significant variance in productivity. Often, no benchmarks are established for operator performance, because little or no data about trainee performance – including strengths and weaknesses – has been captured during the learning process.
Haul truck safety remains a big issue; from 1995 to 2007 there were 108 fatal haul truck accidents in the U.S, according to an analysis of data from the Mine Safety & Health Administration (MSHA).
The bottom line is that improving the efficiency of haul truck operator training can generate a big payoff for mines –in terms of improved productivity, reduced operating costs and increased safety.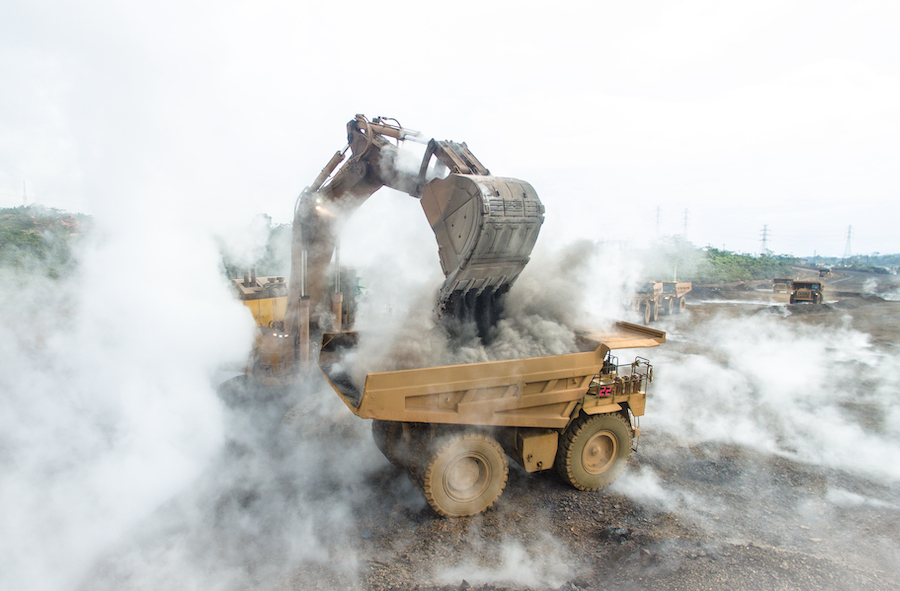 One Potential Solution: Blended Learning
A blended learning curriculum can help mines address these challenges. It utilizes multiple media to deliver learning that is best suited to the needs of adults. It often includes these components:
Computer-based learning
Check your knowledge quizzes and tests
Simulation
Job aids and other performance support tools
Assessment data and feedback loops
Structured on-the-job coaching and mentoring
Well-designed blended learning solutions can provide real advantages in the mining environment:
Content delivered via computer-based training technologies is very consistent – all new operators receive the same critical messages.
It accommodates differing learning styles of individual trainees.
It encourages self-directed learning, which means that more training can be delivered with fewer trainers. The extensive investment of time required to conduct classroom training limits the trainers' ability to provide individualized on-the-job coaching and mentoring.
Simulations and structured coaching allow for immediate feedback and hands-on application of learning.
Coaches are armed with assessment data, enabling them to target their coaching to address individual trainee needs.
In short, minimum effort and resources are employed to gain maximum results.
A Practical Blended Learning Framework for The Mining Industry
A blended learning curriculum is the ideal fit for the needs of the mining industry. Here's why:
1.  Blended learning is focused on the way that adults learn
Effective computer-based training programs adhere to adult learning principles.
Adults need to know why they are learning something.
Adults learn by doing.
Adults are problem-solvers.
Adults learn best when the content is of immediate use.
At the beginning of a multi-lesson program and at the start of each new lesson, learners benefit from seeing the whole concept or complete idea.
If, for example, the lesson is about how to position the truck for loading, the complete skills sequence – approach into the shovel pit, correct waiting position, clockwise or counterclockwise turn, location of self-spotting aids, back-in techniques and final loading position – are introduced at the start of the lesson.
Next, the specific tasks involved in positioning for loading are presented in a logical sequence, allowing the learner to build upon a growing base of knowledge and skill.
The content presented should always address the underlying "whys". Consequences to the operator's personal safety, the safety of others, or to equipment or the environment must be clearly communicated.
When operators understand why they are required to follow a procedure or perform a task in particular sequence, they are far less likely to engage in risky behavior.
2.  Engaging content helps trainees retain knowledge better
Mine workers, like many skilled blue-collar workers, are not traditional learners. They have not always been successful in classroom-type settings, preferring to learn on the job in a hands-on environment. To engage and hold their interest, content needs to:
Limit the amount of text on screens
Offer audio narration using people who talk like haul truck operators, not like radio announcers
Use the right media for the right purpose.

High-quality images, illustrations and graphics
Video and animation segments that are designed to demonstrate the steps involved in performing various tasks
Performance support tools – job aids, diagrams and checklists that can be utilized on the job.

Include frequent interactive questions to check for understanding and scenarios that require higher-level problem-solving.
3.  Simulations provide trainees with hands-on experience of common tasks
Simulation helps trainees gain experience in the core skills of operating a mining truck productively, in a safe environment. By learning key tasks and by gaining confidence in their skills, new operators tend to come up to speed faster once they graduate to the actual haul trucks.
A low cost, PC-based simulator provides new hires with consistent training, because everyone works through the same exercises, and they do so in a logical, skill-building order. This enables mines to establish performance benchmarks and elevate the overall proficiency of their truck operators. Mines can also use a simulator to pre-screen new hires and identify those with the greatest natural aptitude for operating equipment.
Simulators will never replace seat-time in real equipment, but they can dramatically reduce the demands of training on production machines.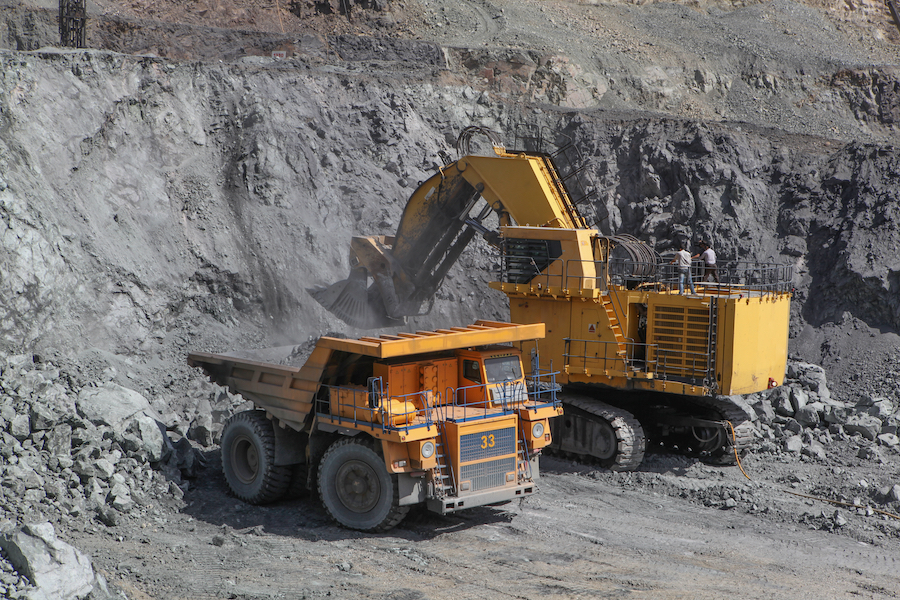 4.  Computer-based training modules provide greater flexibility
Computer-based training modules can now be delivered via a web browser, to any computer with a high-speed internet connection. That means that trainees can access this information at times and locations that are most advantageous to the mine – when they cause the least disturbance to its productivity.
In addition, these learning materials can be designed so that trainees can view them on a self-paced basis, freeing up trainers to focus on higher-level coaching tasks. Learning modules can also incorporate quizzes, to help mines assess what trainees have actually retained, and where they need additional coaching.
5.  On-the-job training materials tie it all together
As trainees learn truck operation skills in the training modules and truck simulations, a series of structured on-the-job ride-along activities conducted in the field reinforce what they have learned and provide a critical hands-on component to the learning process.
Ideally, all field trainers should receive coaching guides, to help them structure these on- the-job activities and bring a stronger level of consistency to the field training process. These materials should include space for recording operator assessments, notes and checklists, which provide documentation that the trainee has successfully completed each on-the-job exercise.
Who offers such an integrated curriculum?
VISTA Training recently launched its innovative new TruckLogic™ haul truck training curriculum, which is designed to help mines train new operators faster and at a lower cost than traditional instructor-led training, while also improving safety in the mine. This new program is the first of its kind in the mining industry.
TruckLogic combines web-based training, low-cost simulation and on-the-job tools into a comprehensive curriculum that is designed with adult learners in mind. Based on a blended learning model, it helps operators retain what they've learned better than traditional classroom-style training.
For more information, please contact VISTA Training at 800-942-2886 or send an e-mail to [email protected].
More information can also be found on the TruckLogic™ website.