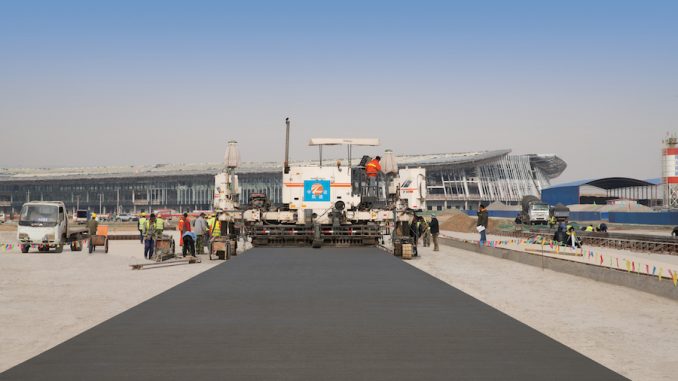 Four Wirtgen slipform pavers are playing an important part in the construction of the apron area for the new Chinese airport. The airport is scheduled to start operations on September 30, 2019, Beijing New International Airport and is predicted to be the world's largest airport on its completion.
Beijing's mega-airport
Beijing is the main passenger hub in Asia. The new airport is located 67 km from the capital city along the border to Hebei province. It will relieve pressure on the existing airport northeast of Beijing, currently the world's second-largest in terms of passenger volume. The new airport will initially serve 45 million passengers but will have a total capacity of 100 million. The concrete paving is being carried out by 4 Wirtgen SP 500 slipform paver units and with full application support from the Wirtgen Group subsidiary in China.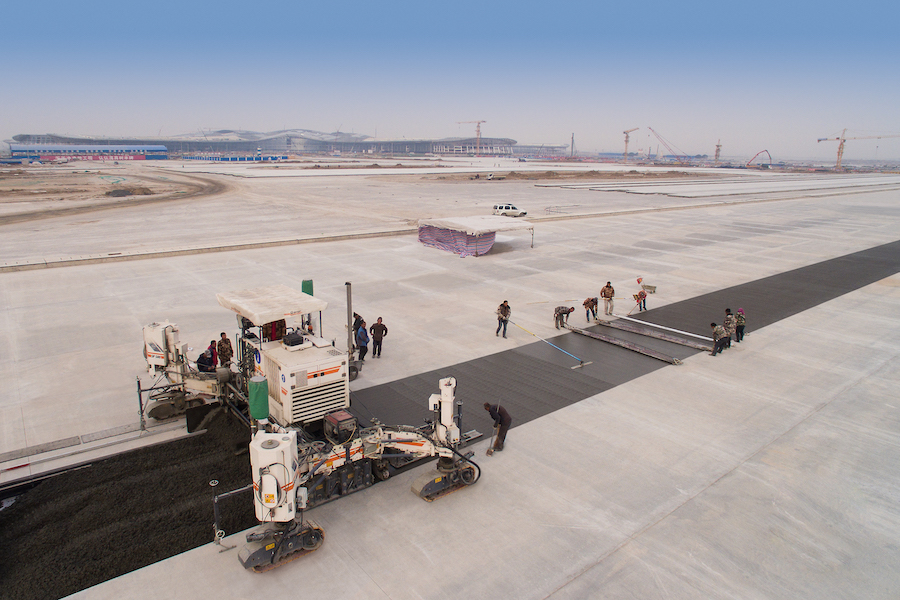 Mature processes for concrete paving
Low temperatures of around 0°C during the cold winters in Beijing were one of the challenges the Beijing Sino-Aero Construction Engineering Co., Ltd. team had to face during the construction period of the large apron area. A total of 4 Wirtgen SP 500 slipform pavers were paving single-layer concrete slabs 5 m wide and 42 cm thick over fixed forms. Levelling and steering parameters were communicated to the Wirtgen machine control system via string-line sensors. To withstand the high aircraft loads, the concrete slabs are reinforced by means of steel dowels. Thanks to the productive performance and the high machine availability, daily production targets could easily be achieved so the tough timeline was adhered to.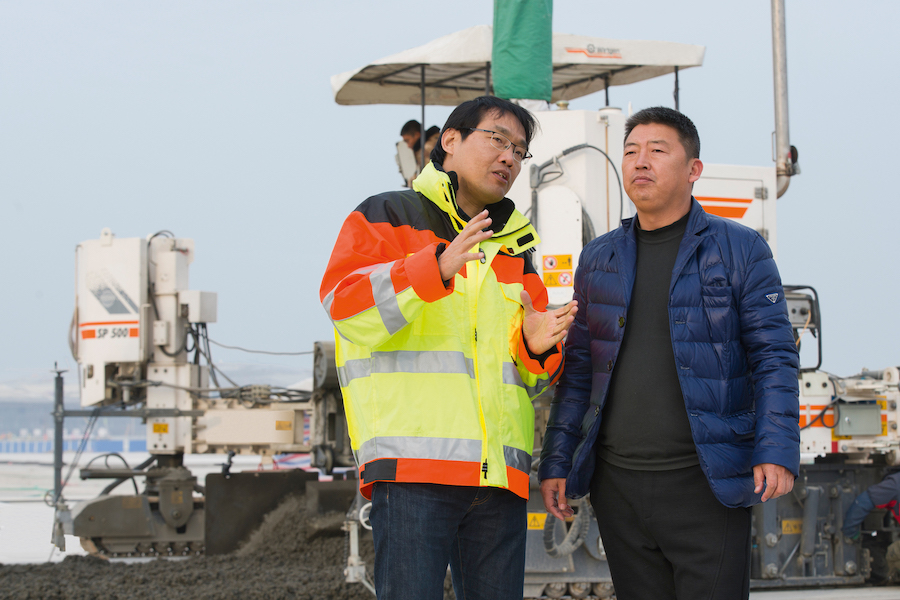 Highest cost-efficiency and quality
On large-scale job sites, every saving has a significant effect on the final costs. When choosing the equipment fleet for such a venture, the contractor must consider several factors. Minimizing manpower was one of the main criteria considered by Sino-Aero Construction Engineering; they concluded that the Wirtgen slipform pavers were the right solution for automated, efficient concrete paving. The process ran smoothly and exactly as scheduled, and the robust paving mold slipformed the concrete, exceeding the required specifications. Electrical vibrators emitting high-frequency vibrations ensured optimum compaction of the concrete during the slipforming process. Last but not least, the oscillating beam and super-smoother put the finishing touches to the brand new pavement.