View the complete article here.
You and the family are happily on your way to Grandma's house. The kids are buckled up in the back seat. You and your spouse are talking about how much you'll enjoy Grandma's meatloaf and mashed potatoes. Suddenly a sinkhole appears in the middle of the road, causing you to swerve wildly to avoid it. Sound crazy? This happened in 1995 to folks driving on the I-70 in Ohio. Some vehicles ended up partially in the sinkhole. Amazingly, no one died. That section of the I-70 was closed down for over three months to complete repairs.
The Danger You Can't See
Abandoned underground mines present many dangers to the general public. In addition to sinkholes, these mines can cause pavement to collapse and the settlement of bridges and other structures. States across America are assessing their risk and developing mitigation plans to deal with abandoned mines that lurk under some of our nation's roadways and bridges.
Types of Mines
There are two basic types of underground mines: hard rock and soft rock. Hard rock mining involved using various techniques for extracting gold, zinc, diamonds, lead, and other metals and gems. Soft rock mining is the excavation of softer minerals like oil sands or coal. Mining activity can cause subsidence – material movement that causes the sinking of the ground. It was not until the 1970s that the government required mine operators to "reclaim" mines on federal lands when they ceased operations. These private entities funded the remediation of these mines to reduce their impact on public safety. Unfortunately, there are tens of thousands of abandoned underground mines whose owners are long dead.
A Lot Can Happen
Abandoned mines pose many threats. Openings to the mine can be hidden by vegetation or simply appear stable. However, the instability of rock formations or timbers that have rotted out can make cave-ins more likely. Explosives were sometimes left behind when the mine was abandoned. These become unstable over time and even the vibration of footsteps can detonate them. Finally, highwalls (excavated vertical cliffs) are not visible from the top. If a person drives over them with an off-road vehicle, the highwall may collapse under them. More information on mine safety can be found on the U.S. Department of Labor's Mine Safety and Health Administration Stay Out! Stay Alive!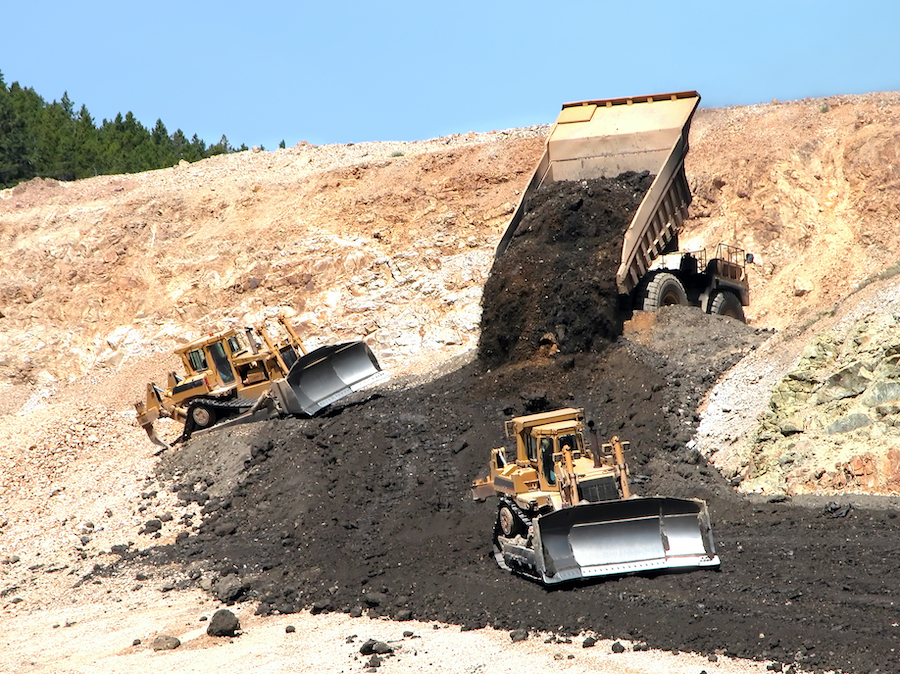 Thanks, Ohio
You can thank Ohio for developing a process for identifying and dealing with abandoned mines. In response to the mine collapse underneath I-70, the Ohio Department of Transportation (ODOT) developed and published the Manual for Abandoned Underground Mine Inventory and Risk Assessment.
The Manual
ODOT developed a process for locating mine sites underlying highways and assessing their safety. The Manual for Abandoned Underground Mine Inventory and Risk Assessment documents the process. ODOT reached out to departments of transportation in several other states. The manual is based on ODOT's research and compilation of the insights and methodologies shared by other states.
What's Covered
ODOT's manual covers four key areas:
How to create an inventory of roadways that sit upon an abandoned underground mine.
How to assess the safety risk of each of the identified abandoned mines.
How to remediate each site, where needed.
How to monitor each site.
In 1999, the U.S. Department of Transportation's Federal Highway Administration (FHWA) published a similar document under the same title (Publication No. FHWA-IF-99-007).
Cooperation
In 1997 the FHWA formed the Interstate Technical Group on Abandoned Underground Mines (ITGAUM) in cooperation with nine states and a turnpike authority. The group shares information and best practices. As well, they continue to research issues related to abandoned underground mines and how to leverage technology to find them and reduce their risk to the general public.
Find It First
Step one is finding these abandoned mines. There are several ways of doing this. ODOT outlines three sources of information that are used to create an inventory.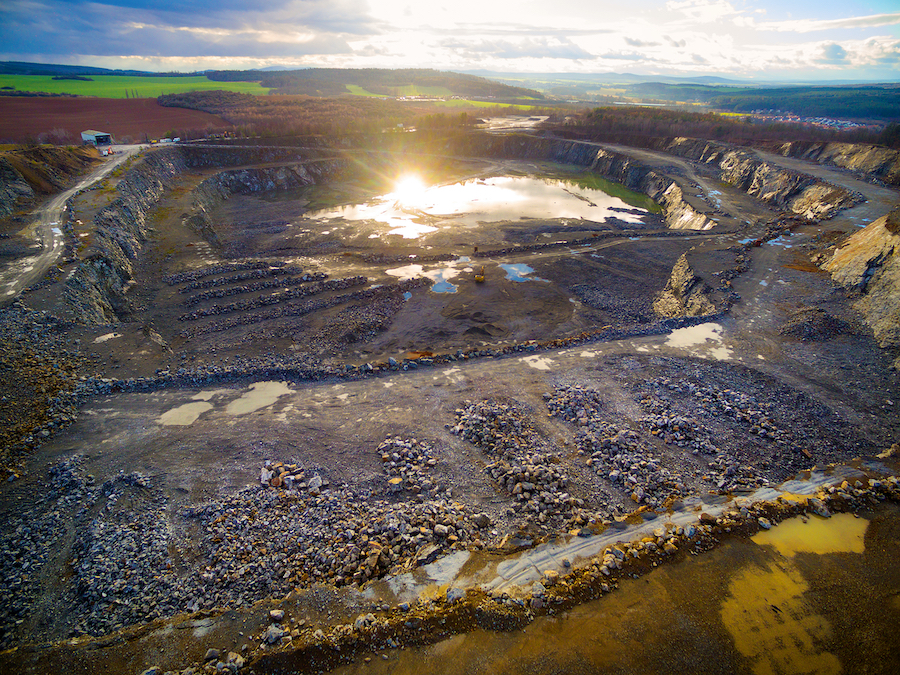 Field Reports
Each state may have field reports associated with office investigations of roadways where physical anomalies or changes have been linked to abandoned underground mines. Note that these mines may or may not be mapped
Other Underground Mine Documents
The Office of Surface Mining Reclamation and Enforcement, under the U.S. Department of the interior, has a repository of maps for most states. Unfortunately, they do not have maps for all of the abandoned underground mines. Some maps may be incomplete or inaccurate. In fact, the Ohio Department of Natural Resources (ODNR) Division of Geological Survey is requesting the public to lend or donate old mining maps to expand their repository of information.
Subsidence Reports by State and Federal Agencies
Similar to field reports, other state and federal agencies will report on subsidence incidents throughout the United States. For example, the Harris-Galveston Subsidence District has an interactive map of subsidence rates for their region.
But Wait, There's More
Abandoned underground mines pose a significant safety hazard. Finding them, evaluating the risks they pose to the public, and the development of monitoring and remediation plans are the responsibility of the federal government and each state. In our Underground Abandoned Mine series, we will cover ODOT's process in more detail. Future articles will discuss site investigation and evaluation, monitoring, remedial construction, and more.