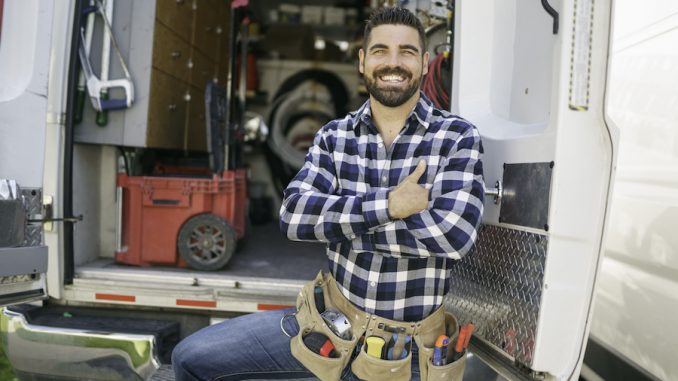 Whether you want to make it a full-time occupation or just put your skills and training to work on the side, now is a great time to get your tools together and work as a handyman. From major renovation projects to simple jobs that will take less time than the drive out there, being a handyman is not only a great way to make some serious bank while working for yourself, it's a way to truly serve others in your community by doing work that most people can't do.
But there's more to it than knowing your way around a toolbox. In this article, we'll look at some important things to consider about working as a handyman, as well as some major dos and don'ts.
What Does a Handyman Do?
As the name implies, a handyman is someone who can do large or small odd jobs. Lately, the lines between a full-scale builder or contractor and a handyman have been blurring. This is thanks in large part to the advancing average age of construction professionals and other skilled tradesmen; according to Zippia, the average age of a working handyman is 47. That means more and more handymen are earning a serious income with larger projects, and this is an awesome time to pursue this as a viable career path.
Of course, "handymen" obviously includes the growing number of women who are joining the ranks of skilled construction and renovation professionals. Right now, almost 5% of the working handymen are women, and with good reason. Besides having the right training and know-how, this kind of work lets busy parents set their own hours and lets pros with an eye for aesthetics and design stand out.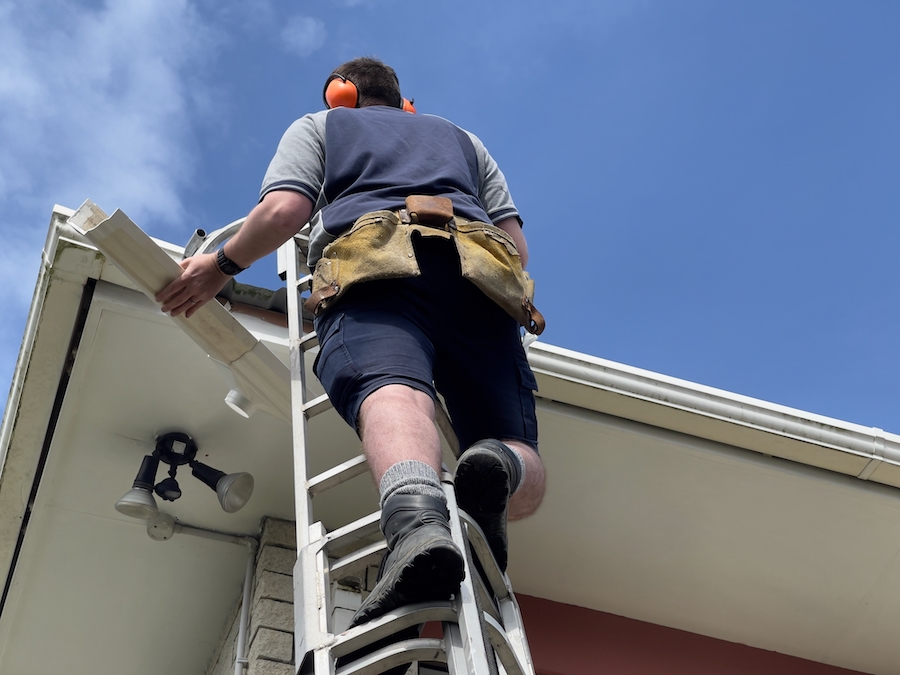 How to Become a Handyman
Depending on where you live and plan to work, your state will have its own licensing and training requirements to become a handyman. Most states require some kind of certification and upkeep of your license, and some even require an apprenticeship program before you can be licensed to work on your own.
Once you complete your training and have secured your necessary licenses, you're going to need to get adequate insurance. Get help from an agent who specializes in construction and labor insurance so you have the right amount and the right types of coverage.
Most Common Handyman Jobs
Knowing what kind of jobs your clients will call on you to do will help you invest in your training and equipment, as well as help you know how to advertise your services. The name itself implies that handymen specialize in the kind of "odd jobs" that most people don't have the skills and/or tools to do. It might be installation of new purchases like shelving or wall-mounted televisions, upgrading existing features like adding crown molding, or simply doing tasks that require extension ladders, like swapping out flood light bulbs or cleaning out gutters.
Whatever kind of work you're called on to do, make sure you have what you need before you take it on. There's nothing wrong with passing on the work to another professional until you have more experience, and you'll actually save yourself a lot of time and expense. You'll also build up your reputation as an honest, trustworthy pro by acknowledging your limits before a new job becomes a lasting headache.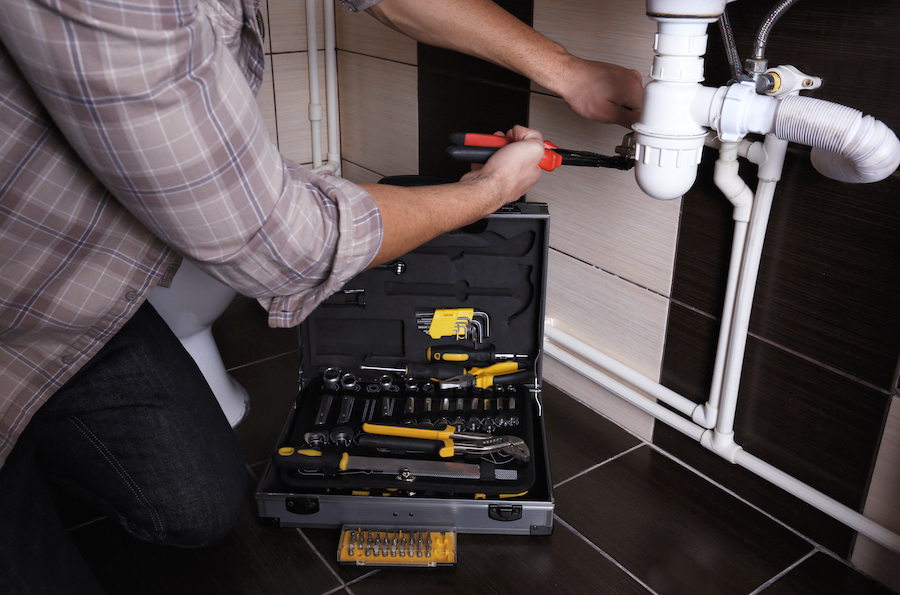 Most Profitable Handyman Jobs
Ask any handyman where his bread and butter comes from, and they'll likely tell you the same thing: the highest paying jobs are the ones that get finished. But some of them are going to offer you a greater return on your time and effort. One good rule to keep in mind is that any job a client can't do for themselves and must have done by a pro will give you the greatest return.
Do your clients need a new light fixture or to have their laundry room painted? Probably not. Those kinds of jobs will pay, obviously, and won't require intense amounts of your skill or equipment. But something like plumbing repair (especially garbage disposals, for some reason) and drywall replacement or installation can be real money-makers if you know what you're doing.
Dos and Don'ts
Here are some critical things to keep in mind as you're starting out. Some of them should be so obvious that they don't even deserve a mention here, but they're the kind of thing that can derail your new business and cost you a lot of money.
Do:
Have all of the necessary licenses and insurance. That "easy" job that should have taken ten minutes can land you in court if you're blamed for something going wrong.
Start small. There's plenty of work and too few quality pros to do it, so resist the urge to take on every project that comes your way. You'll stretch yourself thin and end up having to tell customers that you can't finish a job after all.
Plan out your investment in your business on paper. If you're ready to expand your services by investing in or leasing costly equipment, make sure you're budgeting for it in a visible way so you're not stuck with an expense you can't recoup.
Call on the pros yourself. The nature of your business is about hiring a professional instead of "somebody's cousin who fixes things," so you don't cut corners when it comes to the people who keep your business running. If you need a bookkeeper or accountant to handle your invoices and taxes, make sure you're hiring one.
Don't:
Don't be tempted to work under the table or agree to do a job that is outside of your skill set or certification. It might seem like a quick buck or even a favor for a friend, but it can hurt you if something goes wrong.
Don't let anything your business needs lapse. I met up with friends at a bar one evening only to learn they were only serving appetizers and soft drinks because they'd let their liquor license lapse. Don't be that guy.
Don't be afraid to promote yourself. Ask your clients to leave reviews on your social media pages or take some of your cards to give out. It's not cheesy, it's just good business.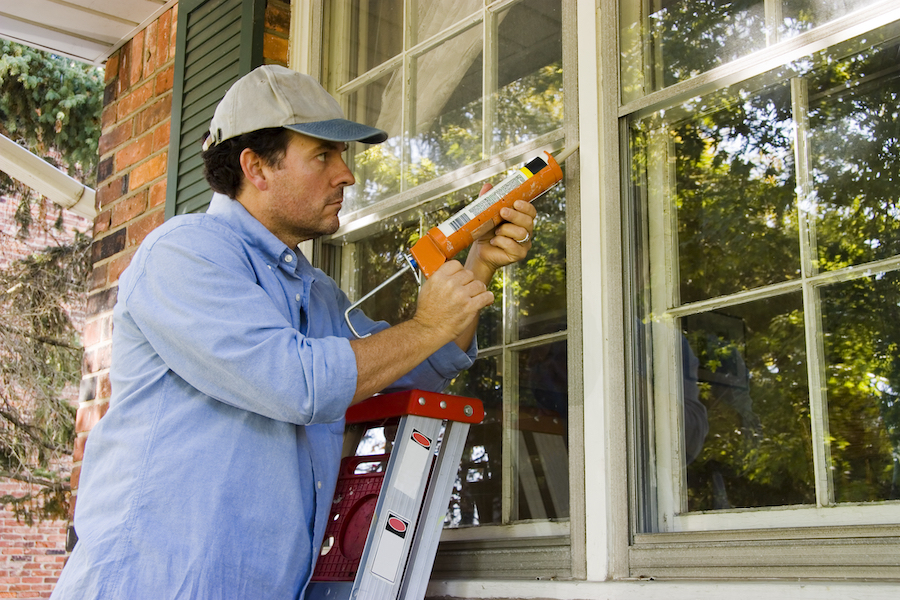 How to Get Clients
On that note, how do you find clients? It's easier than you think. Some of the tried and true methods like painting the side of your truck or leaving yard signs in your customers' lawns while you complete a project still work (okay, but advertising in the yellow pages might not be as helpful anymore). But nowadays, social media may be your biggest source of promotion, especially things like Facebook neighborhood groups and the Neighborhood app. Of course, "giving back" through things like sponsoring high school and youth sports teams are not only great ways to get your name out, they're also considered deductible advertising expenses.
Your best bet, though, is going to be word of mouth from highly satisfied customers. It should go without saying that doing a great job in a great timeframe and at a great price will get you both repeat customers and new business.
How to Price Your Jobs
This will undoubtedly be the hardest part of starting any new business—deciding how much to charge. And at first, you're going to underprice yourself. It's just a given. You can avoid doing that too much by setting an hourly rate to begin with. Make sure your hourly rate is competitive for where you live and accounts for your time, your expenses, the amount you have to pay in taxes, and your need to make a profit. (Even if you absolutely live for hanging drywall, you still have to eat.)
When you do provide an estimate and price a job, it's a good idea to put it in writing and get your customers' signature on the estimate. Some pros worry that providing an estimate will mean their client can take it and shop around for a handyman who will do it for less, and yeah… that's going to happen sometimes. Trust me, a client who would do that might not be the best person to work with. They might have just saved you a headache.
One tip that can help you in the long run is to provide a range as your estimate. That way, you've got a bottom-end amount that means you're less likely to be undercut by someone else, but you've also factored in a little wiggle room in case of unforeseen issues. Besides, you'll usually get to present your very satisfied customer with a final bill that was less than they'd expected.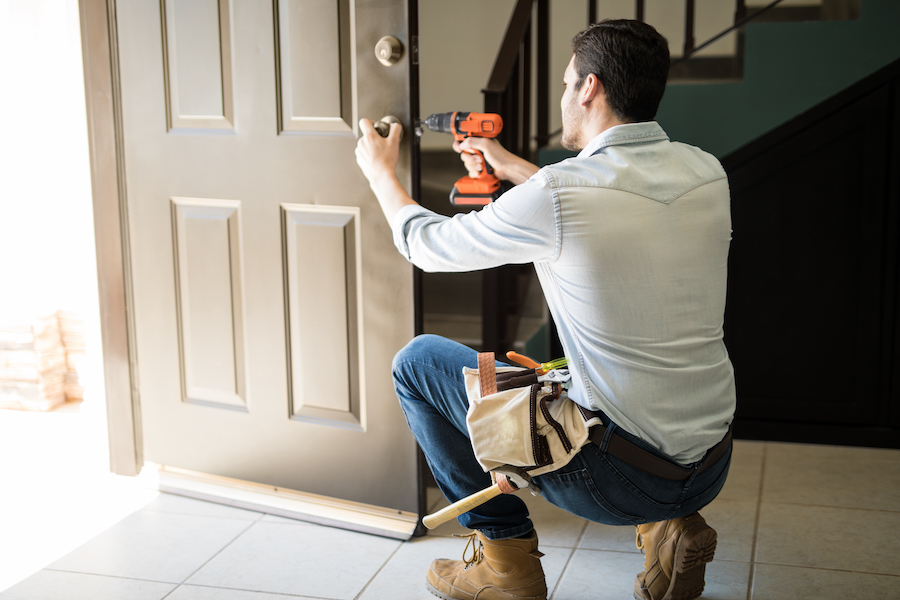 There's Handyman Work Out There if You're Up for It
Remember, there's nothing about being a skilled labor pro that's "easy money" or a cake walk. It requires skill, dedication, a lot of training, and a significant investment. But if you're looking for steady work where you pretty much set your own hours and make a really good income in a fun, challenging field, it might be right for you. Luckily, the process of starting out—getting the education and tools you need—will still benefit you in the long run, even if a completely different opportunity comes your way. For now, seek a position as an assistant to a veteran in the industry and see if it's right for you.